You can pay your Bendigo Telco invoice via Phone, by calling 1300 228 123 and selecting payment
option 1.
You will need to enter the Biller ID as shown on your invoice (below) - 665901.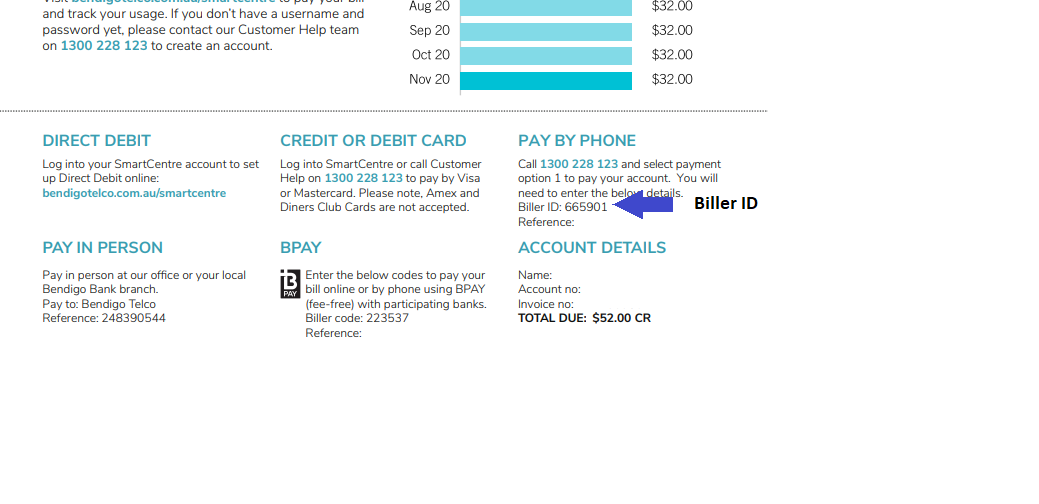 You will also need to enter your unique Reference number, which is found below the Biller ID on your invoice.
Follow the prompts to make a payment.