You can choose to receive your usage notifications via email, SMS or both.
You will receive usage notifications at 50%, 85%, and 100%. Please note that these notifications can be up to 48 hours delayed from when the data was actually used. 
To change how you receive notifications, you can chat with a Customer Help team member online or send an email to customerhelp@bendigotelco.com.au
Am I able to set up additional notifications per service?
Yes! If you have multiple plans under the one account, you may want to set up another person to receive usage notifications specifically for an individual plan.
To do this, log into SmartCentre, then click on the service you would like to add additional notifications for.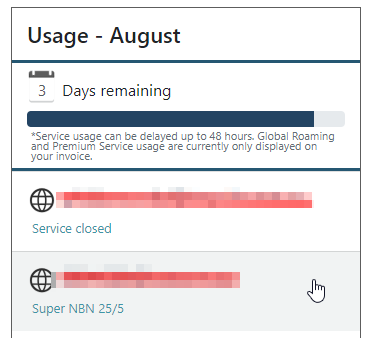 Then click the Additional Notifications tab, then click Edit to set the email address and/or mobile number.