I forgot my password. Can I reset it?
If you've forgotten your password, you can simply click the Forgot My Password link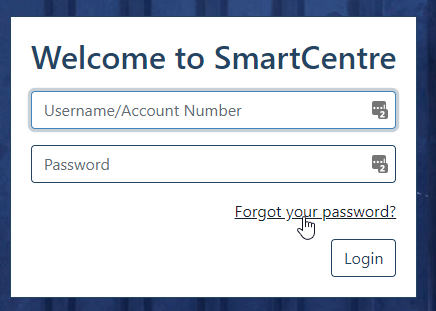 On the following page, enter your account number and click Confirm
You should then receive an email with a password reset code and a link. Click the link to open the password reset page and enter the same code that was sent in the email. 
You will then be able to reset your password. Passwords should be a minimum of 8 characters and must contain at least
1 uppercase letter
1 lowercase letter
1 symbol
1 number
I forgot my username
Your SmartCentre username is the same as your account number, which can be found on your bill. If you don't have access to a previous bill, you can get in touch with our Customer Support team who can assist.